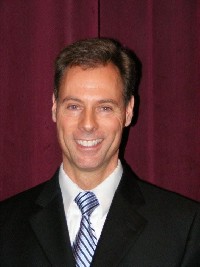 Michael Francis Smith is a composer, teacher, band and choir director, and church musician. He has taught instrumental music, from elementary bands up to community bands, ranging in ages from 9 to 90. He is a graduate of Ithaca College where he studied composition with Karel Husa. His Masters Degree is in Education Administration from Lesley College; for 23 years he was a K-12 Music Department Chair in two Massachusetts school districts. He is one of the founders and conductors of the Abington Community Band which has had 15 years of holiday and summer concerts.
After 26 years of public school teaching, Mr. Smith is focusing on writing music, both instrumental and choral. Many of his musical compositions are inspired by hymns and spirituals, patriotic music, poetry and classic literature. His compositions often combine instrumental and vocal writing and can be used by any combination of band, chorus and orchestra, or can be played successfully by any ensemble alone, providing versatility for ensembles and opportunities for concert finales. He enjoys accepting commissions for new music for special occasions. He is very pleased to have his music published by Imagine Music Publishing.
Mr. Smith is the Director of Music at Christ Chapel in Centerville, Massachusetts, where he leads both contemporary and traditional worship services. He lives on Cape Cod with his wife, Janice, and their two children, Sean and Colleen.
Available Compositions
America, Land That I Love (For Band)
America, Land That I Love (For String Orchestra)
America, Land That I Love (For SATB & Piano)
America, Remember (For Band)
America, Remember (For String Orchestra)
America, Remember (For SATB, Piano)
Rising Above (For Band)