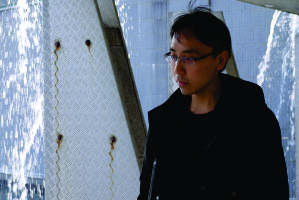 Wong Chun Wai is currently a doctoral candidate of music composition at The Chinese University of Hong Kong, where he studies with Professor Lee Wan Ki Wendy. Wong has a versatile composition profile that spans from chamber and orchestral music to musicals and film scores.
He won The Bassoon Chamber Music Composition Competition (BCMCC) with his piece A Breath ofLife (2015, United States), the First Prize and Audience Prize in the Coups de Vents 5th International Composition Competition for Wind Orchestra (2015, France) with his piece Sacrifice–The Death of Samson, the David Gwilt Composition Prize and Audience Prize (2015, Hong Kong) with The White Wall II, the Veridian Symphony Orchestra Second Annual Call for Scores Competition (2014, United States) with his piece A Call in the Wilds, another David Gwilt Composition Prize (2014, Hong Kong) with Whirling through the Dreams, the First Prize in the New Generation Concert (2011, Hong Kong) with Nhemamusasa, the Academic Creativity Award and the Audience Prize (2010, Hong Kong) with Tango 3x2; he was also listed as a finalist in the International Composition Competition "Maurice Ravel" (2015, France) for In the Rain, the Seattle Metropolitan Chamber Orchestra 2014 International Composition Competition (2014, United States) for Lament from the Forest II, the International composition competition "Città di Udine" for Autumn Leaves (2014, Italy) and the Durham Cathedral Anthem Composition Competition (2013, United Kingdom) for I am the Good Shepherd. His music has also been featured in the Inter-Tertiary Young Composers Platform concert (Hong Kong, Germany), the 59th International Rostrum of Composers (Sweden), ISCM World Music Days 2012 (Belgium) and the XXXVI International Forum of New Music "Manuel Enríquez" (Mexico).
In both 2010, 2013 and 2014, Wong was granted The Composers and Authors Society of Hong Kong Scholarship. His works have been recorded and published by the Hong Kong Composers' Guild. For more please visit http://www.wongchunwaimusic.com.
Available Compositions
A Breath of Life (Oboe, Bassoon, Violin, Viola & Double Bass)