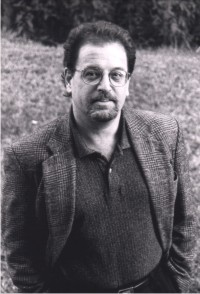 Phillip Schroeder was born in 1956 in Rancho Cordova, California and raised in a military family. His life as a musician began early and has paralleled the diversity of surroundings, now twelve states: trumpet in concert bands, boys and mixed choirs, electric bass in rock bands, orchestral and chamber conducting, experimental improvisation ensembles, and piano performance.
A recipient of numerous awards, commissions, and academic honors, Phillip Schroeder has composed music for orchestra, wind ensemble, live-electronics, chamber ensembles, choir, instrumental solos, and voice. His music has been variously described as "wonderfully evocative," and continuing "a tradition of brilliance and openness" with "powerful expressive qualities that focus on subtle shadings and nuances" and described as "expansive lyrical sound-worlds."
He has appeared as a featured guest composer, lecturer, and performer at music festivals, conferences, and universities throughout the United States and Europe, and has performed his own chamber works on over 75 concerts. He has held residencies at the MacDowell Colony, Palenville Interarts Colony, Millay Colony, and Charles Ives Center for American Music. His awards include the Delius Composition Contest, Rhode Island Philharmonic Composers Award, and New Music for Young Ensembles Competition. His music has been featured at numerous conferences, including the annual meetings of the International Double Reed Society, International Clarinet Association, College Music Society, and Society of Composers, Inc., as well as the 11th Annual Bowling Green State University New Music and Art Festival, and Memphis State University Imagine '04 and '00 Festivals.
Recordings include four solo discs on the Capstone Records label: Songs of My Affinities for baritone, clarinet, violoncello, piano and synthesizer; Turning to the Center, songs for baritone, clarinet, and keyboards; all rivers at once, music for oboe, English horn, piano, synthesizer, and electronics; and Music for Piano, with soloist Jeri-Mae G. Astolfi. Lux aeterna is included on a Capstone CD through the Society of Composers, Inc., From the Shadows of Angels appears on a Jeffrey Jacob CD on New Ariel Records, and the ensemble WiZARDS! has recorded Reminiscence for double reed quartet on the Boston Records label. Additionally, Vienna Modern Masters has released Salutations for orchestra and Fantasy for Clarinet and Chamber Orchestra. Scores are available through Moon of Hope Publications, Recital Publications, Bocal Music, Mill Creek Publications and Imagine Music.
As an advocate of New Music he has hosted 14 contemporary music festivals and conferences, has performed and conducted many works by living composers, and serves as the Society of Composers, Inc. Region VI Co-Chair. Phillip Schroeder is on the faculty at Henderson State University, and has taught at Grinnell College, Butler University, Hamilton College, Sam Houston State University, and the University of Iowa. He received a Bachelor of Music in Composition from the University of Redlands, a Master of Music in Composition at Butler University, and Doctor of Philosophy in Music Theory/Composition from Kent State University. His compositional studies included intensive work with Barney Childs, Larry Solomon, Michael Schelle, Thomas Janson, and Frank Wiley.
Schroeder states: All of my music is created for the sole purpose of affecting a listener in spirit, intellect, and emotion. I find that there is no other aspect of composing more fulfilling than the crafting of music for specific performers - their strengths, aesthetic preferences, personalities- ultimately resulting in a community effort of kindred spirits. The performers are among the very best of audiences; if the performer loves the music then the audience will be convinced and affected.
Available Compositions