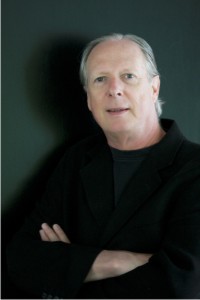 Peter Nostrand is an American composer of classically influenced music. His father gave Peter the foundations to read and write music when Peter was five, skills which unexpectedly came back to Peter once he retired in 2006 as CEO of SunTrust Bank in Washington.
In 2008, he recorded a collection of his orchestral works with the Czech Philharmonic Chamber Orchestra in Prague. This led to performances by the Cleveland Pops and the Fairfax Symphony Orchestra. In 2010, 2011 and 2012, Peter won a Distinguished Composer Award from IBLA International and the Excellence in Composition Award from the National Academy of Music, an organization that named Peter an Honorary Fellow of the Academy in 2011.
He holds a Premier Degré from the University of Paris, a bachelor's degree from Amherst College (1969) and a master's degree from the University of Virginia (1973). He also attended the Ecole des Sciences Politiques in Paris and is attending his third term of music studies and tutoring at Oxford.
Available Compositions
Appassionato (Chamber Orchestra)
Gentle Row (String Orchestra)
The Highlands (Band)
Innocence (Piano)
Innocence (Piano & Chamber Orchestra)
Largo (Strings & Piano)
Miss Muse and the Delightfully Dead (Oboe, Bassoon, Piano & Strings)
Miss Muse's Cottage(Flute, Oboe, Clarinet, Bassoon, Tenor Sax, Piano & Strings)
Dearly Miss Muse(Oboe, Bassoon, Piano & Strings)
Miss Muse Meets Alice(Flute, Oboe, Bassoon, Piano & Strings)
Miss Muse Meets Alice(Oboe, Bassoon, Piano & Strings)
Miss Muse Meets the Belgian(Oboe, Bassoon, Tenor Sax, Piano & Strings)
Miss Muse and the Survivor(Oboe, Bassoon, Piano & Strings)
Farewell Miss Muse(Oboe, Bassoon, & Strings)