Mike McDonald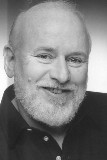 Mike McDonald is retired from the medical profession, but has always had a tremendous interest in music, mostly from a performance standpoint. His instrument is the trombone, and he has played in grade school, high school, and college where, for two years, he majored in music. He went on to graduate from the Armed Forces School of Music and eventually to become a member of the 9th Infantry Division Band in Viet Nam. Upon finishing active duty in the military, he joined numerous community bands, and, for a short time, was director of a community band in Shawnee Mission, Kansas.
A long period of musical inactivity ensued, but five years ago, he began playing again in a community band, and went on the become a member of two community bands, a swing band, a Dixieland band and a trombone ensemble. With a renewed interest in music, he began composing, mostly for solo trombone, but then composed a piece for brass ensemble, which inspired him to tackle larger pieces which include Pickett's Charge, a tone poem for concert band.
Mike now lives in the Smoky Mountain area of Western North Carolina, and is constantly awed by its beauty. He has been married to his wife, Barbara for fifteen years, He is a member of the Haywood Community Band, the Asheville (NC) Community Band, and The Good Times Big Band. He occasionally plays with The Frog Level Philharmonic (a Dixieland Band), a Trombone ensemble, and every so often, performs solos at his church.
He is an avid reader, and also creates websites for the bands he belongs to as well as other non-profit organizations. He had a book published, titled The Quiz of Enchantment about his time living in Santa Fe, NM, and co-authored another book on the subject of New Mexico. He is an inactive member of MENSA and ITA (the International Trombone Association), an active member of The Civil War Preservation Trust and a founding member of The WWII Museum in New Orleans, LA.
Available Compositions