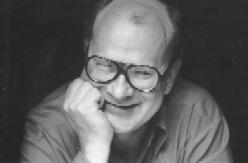 Jack Normain Kimmell is a published, performed composer, arranger, pianist, vocalist and instructor with a BA and MA Degree from the Hartt College Of Music (Univ. of Hartford), and a Ph.D. in Composition from Michigan State University. He was conductor of the 9th Division Band at Fort Dix, N. J. while in army duty. At Michigan State, he arranged all the football shows, including two shows for the university band that were performed at The Rose Bowl.
Kimmell is a former winner of the BMI National Composition Contest, as well as composer contests in Michigan and Arizona. His published works include symphonic, vocal and choral music, and compositions for brass and wind instruments. He was formerly the musical director of Grand Rapids Civic Theater, Grand Rapids Jewish Theater,GRWealthy Theater, Red Barn Theater and the Phoenix Theater in Phoenix,AZ.
Kimmell conducted his symphonic work, Cohasset Summer, with the Grand Rapids Symphony. Presently, he performs in numerous jazz concerts as a piano jazz soloist. Kimmell is a former instructor at community colleges in Arizona, and Aquinas and Emeritus Colleges in Michigan. He has composed numerous choral and vocal works including a large cantata, Magic In the Heart of the Universe; musicals, Grass Green Sky Blue, and A Thousand Bad Pianos; and a cabaret, Everything Must Change. He has composed and arranged over one hundred and fifty "swing band" arrangements. His wife, Mary Kimmell, is an accomplished jazz electric bass player and vocalist. They reside in Grand Rapids, Michigan.
Available Compositions
Ballade for Oboe, English Horn & Piano
Duo for Alto Saxophone & Piano