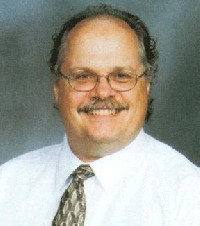 Composer Gary Laughrey lives with his wife, Elaine, in Owensboro, KY. He formed PraiseWinds.com, a unique "music boutique", to provide quality choral and instrumental arrangements for churches and schools. Gary is also willing to negotiate a limited number of custom arrangements and commissioned works if you are unable to find what you need in our growing catalog of works.
Gary is an accomplished musician and composer/arranger whose achievements include:
- M.A. in Church Music from Oral Roberts University School of Theology and Missions.
- Played on live daily christian television program for 7 years.
- 25+ years experience in Churches as Minister of Music working with choral and instrumental groups.
- Performed overseas in the Baltic States of the former USSR and in Europe.
- Runner-up in 2007 in the Accomplished Composer category of Realize Music's International Orchestral Composition Contest.
- Has performed with Bob Hope, 'Stars' of the Lawrence Welk Show, International Ice Capades, among others.
- Assistant Professor of Music at Kentucky Wesleyan College.
Available Compositions
Selah (String Orchestra)