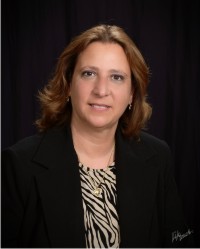 Diane S. Baltazar received her B.S. and M.S. in Music Education from the College of Saint Rose in Albany, NewYork. Mrs. Baltazar taught choral, instrumental and general music for 30 years at Algonquin Middle School in Averill Park, New York. She is currently organist and Director of Music at The Church of Saint Adalbert in Schenectady, New York.
As a performer, Mrs. Baltazar is an oboist/English horn player for many area performing organizations. As a composer and arranger, she has written and performed her own compositions for a variety of instrumental and choral music including runner-up in the 1986 call for Hymns for the Albany Tricentennial Hymn Competition; first place in the Eastern Chapter of the American Guild of Organists competition for new works with organ and oboe; first prize for composing a choral work with her own text The College of Saint Rose to celebrate the seventy-fifth year of the college.
Some of her concert band pieces include Air on Brother James, Prelude on Amazing Grace (for band and bagpipes), a commissioned work for hand bells and band entitled Cymbala, as well as other pieces and arrangements.
Mrs. Baltazar is a member of the International Double Reed Society, Music Educators National Conference, American Federation of Musicians, Kappa Gamma Pi and the American Society of Composers, Authors and Publishers (ASCAP.) Diane and her husband Raymond live in Rotterdam, New York.
Available Compositions