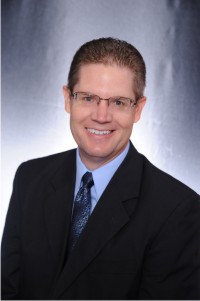 Dr. Bradley Vogel has served at Tabor College since 1997, where he is Professor of Choral Music and Music Department Chair. Recipient of the Clarence R. Hiebert Excellence in Teaching Award in 2010, Dr. Vogel directs the Concert Choir and the annual Christmas Messiah performance, and serves as music director for Tabor¿s annual music theater productions. In addition to his conducting activities, Dr. Vogel teaches voice and courses in choral conducting, choral music pedagogy, music history, and church music. Since Dr. Vogel assumed the role of conductor of the Concert Choir in 1998, it has been selected to perform at the Kansas Music Educators Association State Convention five times (2000, 2003, 2007, 2011, 2013), and has been a guest choir with the Wichita State University Symphony Orchestra and A Cappella Choir, and the Glen McCaslin Guest Artist Series. Dr. Vogel is an active adjudicator and clinician, conducting and adjudicating numerous festivals in Kansas and Oklahoma. Additionally, he presents teaching sessions on church music and worship, and choral tone building and rehearsal preparation. Dr. Vogel is a past president and current newsletter editor of the Kansas Choral Directors Association.
After graduating from Tabor College in 1985 with a bachelor¿s degree in Music Education, Dr. Vogel served two years as an Associate Pastor for Youth and Music Ministries at the Zoar Mennonite Brethren Church in Inman, Kansas, where he began arranging choral works for the church choir and men¿s chorus. In 1987 he was accepted into the graduate program at the University of Northern Colorado, Greeley, Colorado, where he studied with Dr. Howard Skinner. After receiving the Master of Music degree in Conducting in 1988, Dr. Vogel began a four-year stint in the Inman, Kansas, school district, where he taught high school choral music and directed the entire instrumental music program. In 1992 Dr. Vogel began teaching middle school and high school vocal music at Haven, Kansas, leaving in 1997 to assume his present position. Concurrent with his move to Tabor College, Dr. Vogel began studies with Dr. Eph Ehly at the University of Missouri-Kansas City, graduating in 2001 with the Doctor of Musical Arts degree.
Dr. Vogel's compositions began primarily as works to be performed by the ensembles he conducted, and most of his works have been recorded by the Tabor College Concert Choir.
Available Compositions
All to Jesus, I Surrender (SAB & Piano)
Cantate Domino Canticum Novum (SATB & Piano)
Come Thou Fount of Every Blessing (SAB & Piano)