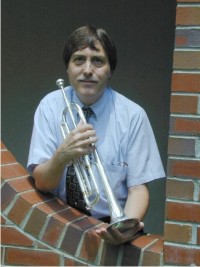 Allen Molineux (b.1950) received a B.M. in composition from DePauw University, a M.M. in composition from the Eastman School of Music and a D.M. in composition from the Florida State University.
Twelve of his works have been published and two of them have been professionally recorded; one by the Annapolis Brass Quintet and also by the Tower Brass Quintet and one by flutist Grzegorz Olkiewicz.
His music has been performed throughout the United States as well as a number of European and Asian countries. He is currently Professor of Music and Department Chair at Claflin University in Orangeburg, S.C. Previously, he taught theory, composition, and other subjects at Chipola College and Barton College.
Available Compositions
Amazing Transformations for Trumpet & Piano
Eleven Etudes of "E"xpression for Solo Tuba